Mental health and technology has been a hot topic as of late. Though I am a strong advocate for talk therapy and support groups, I believe technology, when used properly can be quite useful.  And well, it is the way of the future for mental health treatment.
With that being said, there are plenty of app reviews out there, but tech writing isn't really my thing so I thought it would be more interesting (and authentic) to hear directly from the founders of these new technological advances.
I came across Lizzie via the Women who Tech Facebook group, who then told me about her app Write Mynd.
Write Mynd is a new app for iOS to help busy people take better care of their minds by empowering them to be honest with themselves and others about how they feel. But unlike an ordinary diary, Write Mynd relays a user's musings back to them in different ways to help people spot patterns in their feelings and behaviour. It also also offers the cathartic effect of off-loading anonymously to others, and empathising with what others are going through too. The social network element is unique: there's no commenting, making it a troll-free space.
She and her team developed Write Mynd on the premise that Self-Reflection Can Be Powerful.
They believed that when you practice self-reflection regularly, you can start to identify patterns and behaviors that affect your mental health. Sometimes seeing your thoughts written out can take the power away from them, and give you space to think, and decide what to do with them.
I happen to agree with that sentiment. So I emailed a few questions over to get the 411 about her app and tap more into her 'Why' and this is what came back…
Q1 Lynn: So my 1st question would be: When will this app be available for download to Android users such as myself?
A1 Lizzie: Unfortunately, Write Mynd is available on iOS only at the moment. We're following the lean start up principles and wanted to validate our concept and product on one platform first before investing in developing for both. Our decision to focus on iOS was based on market research about iPhone users responding more positively to apps about mental well-being. But, as soon as the time is right, we will develop for Android. It's such an important platform and it's not been forgotten!
Q2 Lynn: How confidential is what one records on the app? (for instance what if someone wrote a suicide note)
A2 Lizzie: The app is totally confidential. Users can choose to make an account if they wish, but it's not essential and we offer this feature so that users can sign into the app on multiple devices, or log out if they want to. In the next update of the app, we are going to introduce signposting to the Samaritans charity (where I used to volunteer) so that people who need or want more support can find it easily straight from the app. Users can also block content that they don't want to see if they find it distressing. Ultimately though, for now, it's totally confidential. I am in conversations with various charities about how to make this app as safe as possible for users in all situations.
Q3 Lynn: Speaking of Suicide does the app do anything special if suicide or death threat is mentioned in a recording?
A3 Lizzie: Not at the moment, but these are considerations that we are working through in our beta phase, working with as many third parties as possible to seek advice.
Q4 Lynn: Is there a way to collect all of the reporting to the app for printing to take to a professional (with cloud syncing capabilities to mac or pc).
A4 Lizzie: This is a great idea, and one that is on our list for future development. Many people have suggested the app would be a great tool to use to accompany therapy or counselling, and it would be helpful to be able to print / cloud sync your entries. Ideally, I'd like people to use their phone and the app directly in all situations, but if users are asking for the ability to print / sync their information then I'd like to accommodate that request of course.
Q5 Lynn: Finally, could you explain what's unique about your app that separates it from similar apps?
A5 Lizzie: What's unique about Write Mynd…
1) It's the easiest and fastest way to record your emotions on the go. Our "swiping" feature means that if you can't put your feelings into words yourself, or if you're rushing to articulate how you feel, you can swipe through different emotions to specify whether you agree or disagree with them. The app then immediately plays this information back to you telling you whether, based on what words you just swiped through, you're feeling overall more positive or negative. The Dashboard shows you a graph of your positive and negative sentiment changing over time.
2) It's a diary that actually gives you meaningful feedback. Lots of people want to keep a diary, but are put off because they don't know where to start. This app suggests different emotions to you to get you thinking, and to reduce the intimidation of a blank page. It then plays back your posts in different ways so you can draw your own conclusions about the things that make you happy / sad / angry etc. For example, if you consistently see that you're angry when you're writing about work, maybe you should consider finding a new job. If you're consistently happy when you write about being outdoors, great – do more of that! It's sometimes hard to see what's good and what's not good for us until we're staring at it in black and white.
3) It's been run entirely by volunteers working their socks off on top of busy day jobs! It's a team of people who believe in the product and what it's trying to achieve: promoting and supporting better mental wellbeing for all!
4) The design. A lot of mood tracking apps I've come across are very medical / not necessarily something you'd want on your phone at work. The language wasn't accessible. I don't want to think about my "cognitive state". I don't want to feel like a patient. I want something fun, friendly and accessible. Unfortunately there's still so much stigma around looking after your mental health that many people want something cool, fun and mainstream to use – not something that has "I struggle with anxiety" written all over it.
Keep in Touch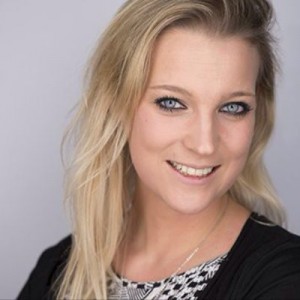 Lizzie Barclay, Founder
Email: lizzie@writemynd.com
Tweet: @LizzieBarclay or @WriteMyndApp
Sharing is Caring
Copy and Paste to spread the word on your social media networks
Want better mental clarity? Check out the latest mood tracking app @WriteMyndApp
Be honest with yourself about how you feel. Start keeping a diary on the go. Check out @WriteMyndApp
Came across a diary app that gives you useful insight on your diary entries. Download @WriteMyndApp
Until Next Time…Peace!
Oh! By the way, if you want to learn more about the blogger of this post feel free to check out my about page.
Sign up here for a free copy of The ABC Method to Managing Your Mental Health While Running a Business.