The 2016 Be The Change Interview Series
Week 4 – Featuring: Fabian Brown, Hunger Relief Champion, Jazz Musician, and Entrepreneur
If the video didn't show up here's the direct link: https://youtu.be/QuWsDXC5TgQ
About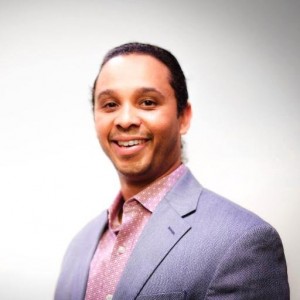 Fabian Brown brings professionalism with everything he does. "I'm nobody special. The secret to my success is finding the best person in any particular industry and studying their moves. I am a life learner, so each day my goal is to be better than I was yesterday. A better husband, a better father, a better musician, a better entrepreneur. I have just humbled myself and networked with people who are better than me so I can learn from the best." Throughout Fabian's career he has demonstrated success in the music industry, education, and business. He has also participated in various campaigns and volunteers frequently to charitable organizations. "There is a lot of go-getters out there, so I took on the possibility of being a go-giver. It's important to support and give back to people and organizations who do not have the means and sometimes just simply need a little help. The result is seeing my children following in the same foot steps and taking on volunteering as a part of their lives."
How You Can Help
Help Fabian pay it forward by supporting hunger relief through Project Feeding Kids.
Resources Mentioned
Heights in Progress
Student of the Year Campaign
The Tony Robins Podcast
Cause Marketing
Until Next Time…Peace!
Did you enjoy reading this? Awesome! I'd like to invite you to sign up here to receive new blog posts in your inbox when they update…
Oh! By the way, if you want to learn more about the blogger of this post feel free to check out my about page.