Welcome! If you're new to the site, and looking for my professional bio please click here. If you'd like to go on a journey with me keep reading!
Bat-who? Super-what? Spider-where?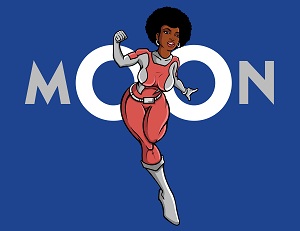 In a sea of screaming victims spewing silent tears, there lives a superheroine whose rediscovery of self-worth and self-love empowered her to start a movement; a movement that challenges the citizens of Planet Earth to embrace their personal evolution by defining success on their own terms. Cutting through failures and fears, many of these victims turned victors recognize this movement as a force to be reckoned with. They were ignited by the superheroine's power of activation, through transformational love.
So just who is this unmasked crusaderess – who enables citizens to leap personal and entrepreneurial woes in a single bound?
It's a guru. It's a sage. Nope! It's Lynette Davis!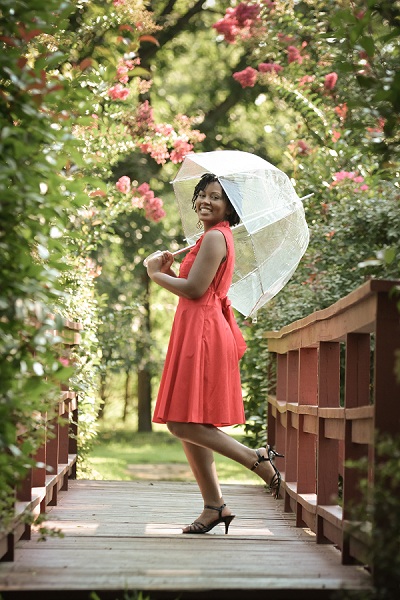 Hi there! You can call me Lyn. I empower visionary women like you to activate your inner superheroine. I help turn your radioactive outlook on life and business into a powerhouse of positivity by transforming your mutated mindset and habits into opportunities for adventures in wholehearted living.
Through the sharing of: personal development tips, love-centered pathways to mental health and wellness, inspirational treasures I uncover during my own quests for truth and spiritual enlightenment, and general reflections about life, I break down the mystical barricade blocking the road to Purposepreneurship. Using my innate intuition and insight, I help you free your mind and save time on finding resources that can aid you in taking strategic action and achieving your version of success.
Every woman on a journey of becoming her most authentic self has her own arch nemesis to slay. My back story is no different. Before I could activate others, I had to recognize and face the greatest enemy hindering my journey towards success and purposeful living- my own critical inner voice…
I attended Rutgers University where I obtained a degree in Sociology. Shortly after graduation, I worked in the field of addictions anticipating a career as a Certified Alcohol and Drug Counselor. But there was a compelling whisper beckoning me to empower others on a different level. I suppressed this calling, and tried to convince myself that my gifts didn't matter. Still, there was a light flickering in the shadows of my soul. Soon, I could no longer silence my inner superheroine. She was pushing me towards greatness. Inviting me to awaken and to activate on a daily basis. She revealed to me that my work and life weren't fully aligned with my core values. In the midst of this realization, I found myself at some of the darkest moments in my life. I relinquished what I once thought was needed in order to feel complete, and as a result pieces of myself died.
Yet out of the ashes of self-sabotage came a rebirth and with it, time to heal old wounds, reclaim my joy, explore new possibilities, embrace that I'm an amazing woman of G.O.D., and be the Superheroine of my own story.
This led me to starting a blog back in 2011, running a small business out of my home office, and authoring my first nonfiction book about mental health and entrepreneurship. I am also the founder of Love Yourself Love Your Business, Inc. a peer-led nonprofit where mental wellness for business owners and entrepreneurs is a movement. You'll also likely catch me working on media projects for social change with my super friends!
When I'm not busy aiding citizens from the pitfalls of their own self-doubt through my writing, sharing resources with The League of Extraordinary Love Agents, or growing businesses through virtual assistance and online business management, I'm usually reading, watching anime or sci-fi, singing loudly and off-tune when driving by myself, moonwalking on the kitchen floor, and showing delicious food no mercy.
Let me guide you through your own personal and entrepreneurial obstacles by subscribing to my blog. Together, we'll activate your inner superheroine!
You can also reach out to me via Twitter @LynDDavis or shoot me an email at Hello [at] LynetteDavis [dot] com
Media Inquiries please email info@lynettedavis.biz
New to the Blog? Here are some personal favorites to get you started!
How to Be a Mental Wellness Advocate when you're not a Mental Health Professional (Video Interview)
The ABC Method to Managing Your Mental Health while Running A Business
Disclaimer: This is a personal blogsite. The opinions expressed here represent my own and not those of my employer(s), business partnerships, or any other organizations I might be affiliated with. Unless otherwise specified the images used on LynetteDavis.com do not belong to its Author. The Author also does not in any way suggest that she endorses or is being endorsed by the creator of the images used in her work. Some of the links on this site are affiliate links which means I earn a commission if you purchase through those links. Please know that the products promoted and/or recommended for commission have been helpful to me and are from people/ companies that I trust.

This blogsite is not intended to provide and does not constitute medical, legal, or other professional psychological advice or diagnosis. The content on lynettedavis.com is not designed to replace medical or psychiatric treatment. Please seek professional care if you believe you may have a mental health condition. If you believe you have a medical emergency, or if you are worried that you or someone you know may be at risk for suicide, please call your physician or local authorities (911) immediately. For the National Suicide Prevention Lifeline call 1-800-273-8255