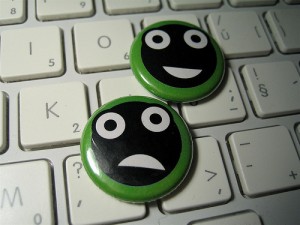 I have a confession to make… Despite the sometimes goofy and playful personality most people receive when they really get to know me, or my tagline "Finding light during the nights in life," I am not or was I ever a naturally optimistic person.
Instead of searching for the good in situations, and even people, I was very critical and had a hard time believing anything was genuine. If something was going well I wondered, how long would it last? If someone helped me, what did I owe them? In my heart of hearts I believed that I was being a realist rather than a pessimist. But, also in my heart of hearts I knew that always expecting something bad to happen was why I received just that, and I became miserable. When I finally had enough, which took series downward spirals, (I can be a stubborn woman) I decided that in order for me to be truly happy I had to become someone I felt I wasn't, a person who honestly loved and expressed it in all facets of  life. That meant seeing good in myself even when I felt I wasn't, or when I felt no one else would, seeing good in others even if I felt they were just plain rotten, and seeing the bigger picture in circumstances, even when I felt my back was against the wall. This took time and constant effort, and is an ongoing process. It started with….you guessed it, faking it. That's right!  I faked it until I became the generally, and now genuinely optimistic person I am today.
 When I first heard the concept "Fake it til you make it," I thought, how can that be genuine? If I don't want to mask my personality, why should I act happy when I don't feel happy?  So, I read a little more about the concept to get a better understanding of the power, and benefits of it when utilized for true positive change.
I concluded that by "faking" being a loving person who was brave, smart, and who lived a genuine and purposeful life was no act. When I set out to change my negative thinking and behavioral patterns, I became the person I desired. And of course, I'm still a work in progress 🙂
What do you think about the "Fake it til you make it" concept? Should this concept be applied to any and all circumstances and situations?