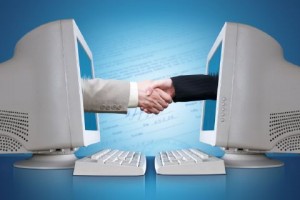 If you didn't know, I was a La Bella Gift Basket Consultant for a little over a year.  When I found the opportunity, I had no idea what I was getting myself into, and I was extremely shy to start. Eventually, I slowly but surely began to grow out of my introverted shell and grow my business and networking skills.  In wanting to invest more attention to growing my social media marketing business, I decided close this particular chapter in my story. But I couldn't close down shop without sharing some of my experiences with you. Here are a few lessons I've learned while on my journey as a network marketer.
It takes Money to make Money! The saying is so true. If you want to expand your reach as a network marketer, you're going to have to see yourself as an entrepreneur and invest in your business. I found that when people wanted to know about the business opportunity they didn't want to pay the fees associated with it. Network marketing is a business and all businesses need funds to get started and keep afloat. Throw the get rich quick with no investment out the window, more than likely, it's not going to happen.
Don't be afraid to show up. It's called network marketing for a reason. If you don't talk to people about your business, give out your marketing pieces, (like business cards), or advertise no one will know about you and your business… I caught a flat tire; after the road side rescue well rescued me, I managed to strike up a small conversation and slip them my business card before they drove away, you never know.
Go Hard or Go Home! Most network marketing companies come with training materials, support forums, conference calls, company newsletters, even marketing and customer service ideas and materials to use….USE THEM! Get on the calls, utilize the training, learn from and try to adapt the style of successful consultants. Work on your business; that may mean cutting back on the re-runs of Law & Order SVU, working nights after you get off from work, working weekends even though you want to sleep in or hang out with your friends, especially if it is a side hustle.
If you're not passionate about the industry, it shows. This goes along with point # 3. One thing I noticed about the some most successful consultants in my company and the gifting industry, they actually make baskets themselves and enjoy doing so. I, on the other hand do not.  It is easier to market, and sell something when you know, or at least have a desire to learn about the craftsmanship and thought process that goes into it, much like it's easier to write about a topic that is already near and dear to your heart. It's also easier to network with likeminded people when your head is filled with your products and services. At the end of the day, it's your business, so it makes sense to choose something you're passionate about.
Patience is a virtue! It's been said that people who declare that they are going to travel the road of entrepreneurship quit too fast.  When I first started with the company, the moment I realized that the people who I thought were going to purchase my gifts were not interested in supporting my business, I wanted to give up. But I hung in there, shifted my approach, and eventually sold a few hundred dollars worth of beautiful gift baskets (not bad for someone with no sales experience).
In the midst of my first business venture, I have found myself more drawn to help other newbie entrepreneurs and progressive minded individuals by doing work I love and have a strong desire gain more knowledge to improve upon. Admittedly, I may not have wanted to explore my different passions, which mostly revolve around empowerment and strengthening communities if I didn't decide to get started somewhere, and do something about wanting more for my life.
"The truth of the matter is that there's nothing you can't accomplish if: (1) you clearly decide what it is that you're absolutely committed to achieving, (2) you're willing to take massive action, (3) you notice what's working or not, and (4) you continue to change your approach until you achieve what you want, using whatever life gives you along the way" –A. Robbins
Until next time……