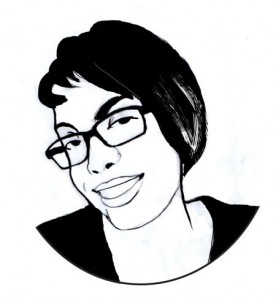 As I mentioned in my post Black History Now-2012, I would like to introduce a Gen-Y entrepreneur defining success on her own terms!
Meet Naimah Holmes; Local Craft Business Owner!
Tell me a little about yourself and what you do?
My name is Naimah Holmes, I'm 27, and live in New Jersey. My company is called DMae , it's a unisex line of hand-painted, uniquely designed clothing and accessories. 
What do you love most about what you do?
Being able to share my creativity with my customers, hearing that someone really enjoys their purchase.
What prompted you to start your own business?
I found I've always loved a grass roots business over those that are mass produced. With a small, or indie business you're likely to get more use out of the product, you have something that's unique, and you know what's gone into producing the item. Where is you go to the mall, or a chain you know that thousands of the same item were made in 4-6 different colors, in 4 sizes. You'll see the same thing everywhere. That also challenges you to make something your own.
How did you get started? DMae stared out as a hobby, I was going to a concert with a friend and found a blank tee I decided to draw a collage onto a few hours before we left for the venue. I then began doing pieces for friends as gifts every once in a while, and one caught the eye of a local boutique owner in town called Rue Couture. I did a line that was exclusive to their shop, and a few years later I decided to take the leap and make DMae a reality.
What were the first steps you took towards making your dream into reality? I began searching online for info on establishing a business, and weighed my options as to if I wanted it to just be a hobby, or if a larger scale was right for me. It took ALOT of research, and a few tears out of frustration, but, I've done it.
How do/did you handle obstacles and roadblocks? I talked it out with friends, read about starting a craft based business, and read blogs of women I admire. Specifically women who own their own businesses, who've been through the same situation: FreckledNest  MooreaSeal   LuneVintage  to name a few.
Who had/has the most impact on your life? My grandmother Dora Mae Holmes, she was my biggest cheerleader, and the reason I keep going, hence the name DMae.
Where does your inspiration/motivation come from? I'm inspired by art, fashion, and design. I'm finding in art specifically I'm drawn to clean lines, pop art, hyper realism, there's just so much to devour. I never get tired of learning about different art forms.
How do you define and or measure success? Success for me is enjoying what I'm doing. When it becomes a chore, or I have to force the creative process it isn't worth it anymore, and I'll never allow that.
Where do you see yourself and your business 10 years from now? 10 years form now DMae will be my full time job. I hope by that time I'm able to travel to different craft shows, have a local store front/studio space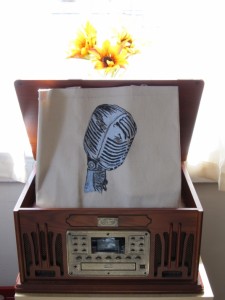 What advice would you like to give to other aspiring entrepreneurs? DON'T. GIVE. UP. Never give up on your dream. Don't allow yourself to be envious of those who have something you don't, go after what you want and make it a reality. You can do this, it may take longer than you thought but in the end it is all worth it. Being able to share your craft with others is a great gift.
Author's Note: I met Naimah quite some time ago (like 10 years *cough*) and was elated to find that besides a love for good music, we had entrepreneurship in common. I ordered a custom tote from her shop and received some of the best customer service, I've had in a long time. Even the package wrap was detailed with personalized detail. I could tell she put love in her craft.