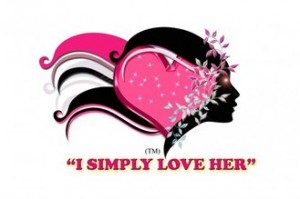 While I'm wrapping up the FAQ's from my final interviewees for Black History Now; I wanted to acknowledge another Black Entrepreneur and an awesome event she hosts that I'll be attending along with other Women Entrepreneurs and progressive minded Women .
I met Mrs. Rhonda Hammond at an entrepreneurial networking event, and she has been an invaluable resource to me. As a dream coach and the CEO of Positive with Purpose LLC, she inspires women to realize their dreams and goals and take practical steps to move towards making them a reality. She vlogs some of these practical steps for empowerment on her Youtube channel.
One of her dreams was to create an event where women could come together, eat and network with one another while having access to women who are making power moves toward realizing their dreams and inspiring other women to do the same. The I Simply Love Her event, which will be held on March 3, 2012 is meant to promote "self-love, self-confidence, and healthy self-esteem" and will host vendor exhibits, opportunities to shop and have fun, as well as various empowerment workshops. One of the keynote speakers is Denise Mathews aka Vanity (remember The Last Dragon yall?) who has a wonderful message to share given her personal testimony of rise and fall to finding herself and redefining what success means to her.
I'm really excited about going to this event; I've personally come a long way from being too bashful to go to small networking events to now having the courage to go to a large expo with keynote speakers(without my wingman). Although, I would feel a whole lot better if I saw some of your faces in the place, so please check out the event page and book your ticket now.
Hope to see you there!