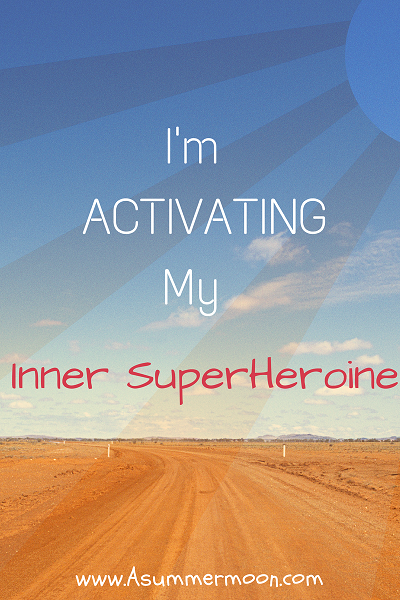 This is a recap of the 1st half of the year, so I tend to get long-winded. You have been warned…
About the Blog
For those of you who are new, (or returning after a hiatus) to the blog put on your seat belt, I'm about to take you for a ride.
Asummermoon.com pretty much started as a recovery blog that I was encouraged to write by 2 of my former co-workers (my sister/friends) who thought it would be a healthy outlet for me as I was going through a transition. In time, I concluded that the experiences I documented were no longer just about me, but about the energy we all put out into the universe when we share pieces of ourselves via blogging and social media.
I later developed a vision for this blog which strives to Inspire Action despite fear, lack of confidence, and lack of experience; Revive Passion, despite trying to convince yourself that contentment and fulfillment belongs to everyone you bust your butt for and not yourself; and Empower the Inner Child inside, despite growing up in a society that does its best to stifle the very part of you that still believes in the power of dreams.
And now, I've finally written out a straight to the point mission statement, and in doing so I'm revealing my new tagline: Activate Your Inner SuperHeroine.
Meet 'Moon', my inner superheroine; she's my nurtured and uninhibited inner child all grown up, sharing her light, and being the change.
You can read more about how I activate my inner superheroine in order to encourage and empower you to active your inner superheroine on my revamped about page.
This is the finished draft. My new header will showcase the digitized character design (with proper credits to the illustration team).
A special thanks to Shauna for the coaching and inspiration!
Alrighty then! So, I'm actually going to keep the rest pretty short as I seriously want to hear from you. Hit me up in the comment section below or on Twitter.
About Life
The theme for this year is: Choose To Dance
My word for the year is: Purpose
As I've shared before in previous reviews, I center most of my goals for the year around 6 areas or slices of life: Personal, Social, Physical, Spiritual, Professional, and Financial. Under each slice of life I set about 3 intentions to work on at the start of the year So my theme is in essence the vision I have for the year and the slices help me organize the steps I need to take in order to realize that vision in a balanced way.
I pretty much chucked most of the goals I set in January as they either no longer astonished me (like hire a bookkeeper) or they became somewhat muddied in clarity as to the 'Why' and therefore needed more TLC (trip to Kenya). So I'll focus the rest of this blog on a few of the goals that stuck. I hired my own virtual assistant so I could focus on growing my social media management firm and in doing so I was able to bring on new teammates to help me grow the businesses of the clients we serve. I created a free toolkit for those wanting to know more about hiring a virtual assistant.Starting to have a better relationship with money. I made an investment in a long-term mentorship program. I've been meeting with an accountability every month. I see and feel the positive impact of both a mentor and accountability buddy.
My relationship with my mother and little sister has been better than it has ever been. I've been committed to a church ministry despite my ambivalence with church itself. I went on a workcation with plans for a real vacation alongside my companion aka 'him' in August, the 1st I've had since I've started my business almost 3 years ago.
So, that's a quick recap of wins for year, (sprinkled with some realistic setbacks) thanks for reading to those of you who stuck around!
Again, I'd love to hear from you! What have you been up to these past 6 months?
Until next time…
Did you enjoy reading this? Awesome! I'd like to invite you to sign up here to receive new blog posts in your inbox when they update..