In celebration of Black History Month, I've been sharing interviews on local Black Entrepreneurs-Making History today!
This is my 5th and final year that I'll be presenting this series as an exclusive interview series. So, I hope you enjoy 🙂
My guests are willing to share some tips and advice for aspiring business owners and community leaders who are willing to step up and make things happen for themselves and those around them. I would like to introduce to you all my final guest of this series…
Meet Leslie Burrs- Award-winning performer & Composer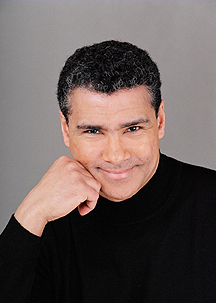 In this interview Leslie shares with us:
1) What prompted him to get started in his work as both an artist and director of a boutique opera house.
2) How he evolved from composer and flutist to creating art with healing properties for those dealing with Mental Illness.
3) And how he currently defines and measures success as an ever evolving entrepreneur.
Check Out Our Interview Here: http://youtu.be/GyaTu-PNPys
You can find out more at:
Leslie's Website: www.leslieburrs.com
Opera North's website: www.operanorthinc.org
DBHIDS's website: www.dbhids.org/
This is the the film Leslie produced for Philadelphia's Department of Behavioral Health and Intellectual disAbility Services titled Autumn Journey.
Until next time…Peace!
Did you enjoy reading this? Awesome! I'd like to invite you to sign up here to receive new blog posts in your inbox when they update…