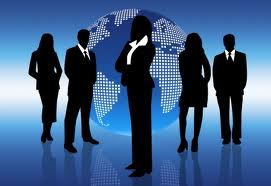 If you haven't noticed, there has been a lot of talk about Entrepreneurship in the news. Why, you ask? Simple answer, unemployment rates are still high so the demand is great for those who can create jobs.  Sadly, the many people who have great ideas, services, and/or products aren't sure how or when to get started. Well, a few weeks ago while attending a social networking event; I came across an organization that provided Free Entrepreneurial Development Training! Now before I go any further, this program is a local Southern Jersey/Philadelphia resource geared towards serving people of this region. However, don't be dismayed, perhaps it's destiny that you read about this particular program, maybe it's time you became the person who steps up to the plate to create a similar agency in your area. Either way, let's have a look inside what this program has to offer.
The nonprofit organization that provides free entrepreneurship training is called LAEDA– Latin American Economic Development Association, Inc. LAEDA has been around for about 23 years. (By the way, no you do not have to be Latin American to participate in their programs.) LAEDA was established to create small business ownership opportunities for all minorities and progressively develop the commercial marketplace in the City of Camden and beyond. The training program is a small piece of the bigger picture that offers budding entrepreneurs the opportunity to fine tune their ideas to best serve Camden, NJ. While taking their intensive training course, program participants will learn many things including: Marketing, Accounting, Technology training, and how to create a Business Plan, just to name a few. As a bonus, all graduates receive ongoing support including free seminars that are scheduled throughout the year.
I couldn't believe they offered this program for free! There just had to be a catch. My curiosity led me to a phone conversation with the friendly and knowledgeable coordinator I met at the event, as well as the program coordinator who was extremely engaging and helpful.  I asked some questions and they had no problem supplying the answers. So here are a few facts you may not notice on their website:
The program is not just for Camden Residents however, they ask that your business help serve the city of Camden in some capacity.
You have to be accepted into the program, which there is a process that leads you to a face to face interview with the program coordinator and the CEO to see if you fit the criteria for program approval. If you don't, they explain what you need to work on so that you can apply again more prepared.
The general criteria isn't as scary as you think it is, they just require that you have a business idea that is viable, feasible, and that you're willing to do what you must to turn your dream into reality.
When you are put on a very brief phone hold you are delightfully entertained with a compilation of fun Latino music that makes you want to dance in your seat.
In all seriousness, the program looks extremely helpful and the staff gave me the impression that they really care about their program graduates.  They even work with you if you develop stage fright about your business idea and decide to come back to them years later. Just read the testimonies.
So what are you waiting for? Dream Big, Soar High! If you know any more resources for Entrepreneurship training in New Jersey and beyond don't be stingy, share the resources you never know if the next Bill Gates may come out of one these programs.