The 2016 Be The Change Interview Series
Week 2 – Featuring: Jardana Peacock, Author, Leadership Consultant and Activist

If the video didn't show up here's the direct link: https://youtu.be/dKGKVAUQd3A
About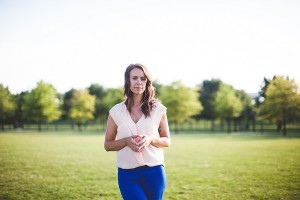 Jardana Peacock is a leadership consultant, author and trainer working at the intersection of healing, leadership and social justice. Her research has uncovered that when we center wellness as foundational for how we live and work, change work becomes more effective and sustainable.
She is based in the Southeast and has been featured in the Huffington Post, Feminist Wire and other online publications. She has studied traditional yoga and holistic healing for over fifteen years and worked with hundreds of change makers and organizations around the world. She facilitates an online community and platform to bring together new healing methodologies, change making, creativity and art at Radical Well. Stay connected at http://www.jardanapeacock.com.
How You Can Help
Jardana is all about EMBODYING AND ENACTING HEALING FOR CHANGE.
Join her and her fellow change makers at their virtual meeting space, Radical Well where they explore the intersections of social justice, wellness and leadership.
Resources Mentioned
Article on the Elephant Journal about showing up for racial justice http://www.elephantjournal.com/2016/07/how-white-folks-can-show-up-for-racial-justice/
The hashtag stream to Practice Show Up #PracticeShowingup
Businesses with Social Change Models Mentioned in Interview
Thistle Farms
Betty's Daughter Arts Collaborative
Until Next Time…Peace!
Did you enjoy reading this? Awesome! I'd like to invite you to sign up here to receive new blog posts in your inbox when they update…
Oh! By the way, if you want to learn more about the blogger of this post feel free to check out my about page.