As promised in my post Black History Now , I would like to introduce Entrepreneur Diera Shaw!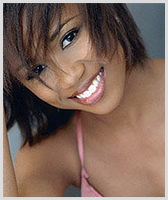 Tell me a little about yourself and what you do?
I think of myself as a Jill of Many Trades. I work for Philadelphia Academies in its Business and Community Relations Department overseeing its volunteer efforts.  I am a minister at New Beginnings Worship Center.  I also have a couple side hustles, which include public speaking with a program I started called young.savvy.successful and selling jewelry on Facebook at Eco Chic Jewelz.
What do you love most about what you do?
I am pretty imaginative, so all of the work I do has been born out of some idea that I conjured up.  I love my flexibility.  I love the variety of work that I do.  But ultimately my goal is to start my own non-profit that has a counseling focus.
What prompted you into entrepreneurship?
I like the idea of being able to leave my mark on something and really develop an idea around my own values.  Working for other organizations and causes can be great, but you are often limited to someone else's vision.  Building my own entity allows me to let my creative juices flow and craft my own vision and mission.
Why did you choose to pursue this career path?
I am still figuring out what I want to be when I grow up.  But, whatever I do, ministry is by far at the forefront.  I never once thought I would become a minister so this is definitely a God-led calling.
How do you handle obstacles and roadblocks?
Prayer and perseverance.
Who has had the most impact on your life?
Too many people to count.  I am thankful for those that have had both a good and negative impact.
Where does your inspiration come from?
I daydream a lot, and often times that is when new ideas are born.
How do you define/measure success?
I am getting better at setting measurable goals.  But overall, just knowing that I am in the will of God despite what my circumstances may show.
What is the one action you have taken that has accounted for most of your success?
Learning to trust God.
Where do you see yourself and your business 10 years from now?
I would really like to go back to school for counseling so that I can open my own practice and nonprofit.
What advice would you like to give to other aspiring entrepreneurs?
Develop at least a minimal plan as a guide, but be open and willing to change and adjust as necessary.
You can follow Diera at  http://twitter.com/dierashaw