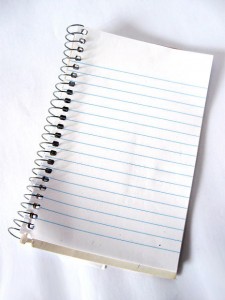 Whether unemployed or underemployed it is not too hard to get discouraged and frustrated from time to time while job hunting. When I went through my own stages of a job search, I learned more and more that traditional job hunting techniques are becoming a thing of the past. It is essential to inherit some new millennial techniques to survive this economy. So I've gathered a list of a few ways to stay productive and not go crazy when you've become unemployed.
1.)Get reacquainted with yourself-I cannot begin to tell you how many people I've come across who define who they are by what they do, (I used to be one of them). I would like to think that we are more than just our occupation. Take some a self-inventory; journal, take some personality assessments, (re)discover what your spiritual gifts and natural talents are, find a life coach or get some counseling if starting over again scares you half to death. By getting to know the real you, a new drive and ambition forms and you become motivated, striving to live and work with purpose. A mentally and spiritually happy you produces a much more productive you.
2.)Go back to school-If you find that you lack some of the skills required by hiring companies maybe it's time to take some refresher courses at a local community college or online. They even offer free online courses if you look hard enough for them. Perhaps now is the time to finally go for that college degree or advanced degree you kept putting off due to working your full-time job.
3.)Volunteer- There are many ways to volunteer your time and talent including helping out your local community, church, or even virtual volunteer work to help organizations with office tasks or marketing from home. Volunteering is a great way to network and build on skills while working towards the greater good.
4.)Become involved in social media- Like I've mentioned, traditional job hunting is becoming a thing of the past. There are so many online communities and resources out there that are created to help people find jobs, mentors, volunteer work, conferences and other network events. I didn't start getting interviews until I started blogging, using twitter and facebook as methods for job hunting. I'm learning that personal branding with these social media outlets is going to be key for greater career success.
5.)Become your own boss- We've all heard stories of great business starting during a bad economy. Well why not start your own business too? If you've been working in an industry for many years and built a great reputation for yourself you're already on your way. If you're not ready to take such a big risk and make such large investment, contract or freelance work may be the road to travel. As for me, I knew that I had not quite gained enough industry experience to branch off on my own so I decided to try out a work from home business opportunity to teach myself entrepreneurship skills so it won't be entirely new to me when I pursue other business opportunities.
Feel free to add to this list and tell me what you think.