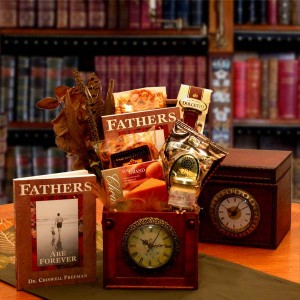 My company has a Father's Day contest that started this month and I wanted to share our exciting contest with you all! To learn more visit my site http://giftsoflabella.com and click on the link  "Happy Father's  Day Contest".
Contest Details
Create a 30 second video (or less) and tell us why your DAD is the greatest. The video can be funny, creative or sentimental.
Two special dads will win a beautiful Father's Day Gift Basket of their choice.  The Basket will be delivered to their front door before father's day!
Share the Contest
We encourage you to pass along this contest to your friends, family members, and whomever you know that has a great dad and could win this contest!
Contest Deadline:
Contest Begins:      5/9/2011
Contest Ends:         6/1/2011
We will ANNOUNCE the winner on June 3rd.  Winner's video will be posted and notified by email and by a telephone call!
To Submit Your Video 
To submit your video, please email La Bella at: giftbasketandflowercareer@gmail.com the information below after you upload your video to youtube. Looking forward to seeing your dad win!
1. Name of Dad (first and last name)
2. Lynette Davis #2585 (Your consultant)
3. Name of Gift Basket that you like -Take a look inside my online gift store: http://giftsoflabella.com
4. Phone# to contact you if you win
5. Email Address to contact you if you win
6. IMPORTANT (how to forward your video to us)
   a. Upload your Father's Day video to YouTube.
   b. Your title should read: Why My Dad Should Win A La Bella Baskets
By submitting your video to La Bella Baskets, you acknowledge you own all rights to the photograph and you hereby grant La Bella Baskets right to use your video for any purpose and in any media, including without limitation, on the La Bella Baskets website. You further acknowledge that all persons depicted in the video consent to LBB's use of the same.