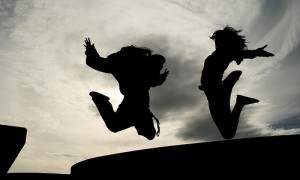 So, one of my favorite Bloggers @Akhilak wrote a post about what makes her excited. Like the great blogger she is, she asked her readers, what made us excited. I tweeted to her that everyone else took my answers, (and for the most part they did). Nevertheless, I'll take a swing at it.
I get excited when I'm surrounded by inspiring and motivational people. I love learning new things about myself and others. When I'm around them I get uplifted, and in return can do my best to spread the love, joy, and wisdom that they displayed to me. I am excited to be around people who go after their dreams, especially when it seems nobody supports them. It's like they decided that they will be somebody they themselves would admire, with or without anyone else's permission. I truly respect that kind of ambition, dedication, and spirit.
 I get excited when good things happen to good people. Sometimes, it seems that good people are the ones who always struggle. When you want to do the right thing, you're persecuted for your beliefs and principles. Horrible things happen to the innocent, this world can be really unfair.  It's nice to see someone who worked very hard to finally get a break. I get excited when hope sees miracles.
I get excited when I accomplish goals I've set out for myself.  I've struggled for awhile with starting projects and not sticking them out. Every time I write a post I'm proud of myself, I said that I would try this "blogging thing" for a year and do a weekly post. I'm now 9 months in it and although it hasn't been easy for me, I've been sticking with it. I'm excited about all of the opportunities that have presented themselves to me simply because I became a blogger; I'm most excited about blogging about the nonprofits and entrepreneurs I've met along the way.
I get excited over small victories. I may not always accomplish everything I set out to do, and I try not to let that hold me back from celebrating the true essence of being human. A couple of weeks ago, I auditioned to be a dance instructor. I was extremely nervous and afraid I would injure myself again (a normal reaction after surgery I think). I did better than I thought I would do. I didn't think I was going to be able to dance at all again, but I gave it a go (now if I could just wear heels again that would be perfect.) I didn't get the position, but I was very excited to be in a dance studio again to pursue an old dream. Small victory for me!
Seriously, I could go on and on, but enough about what gets me excited. What about you? What gets you excited about life?