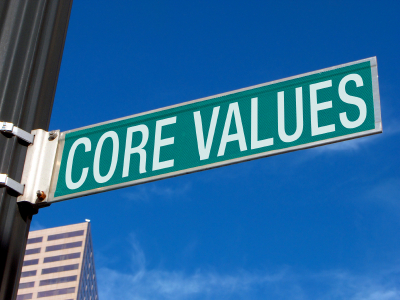 Earlier this year, I completed an exercise that helped me identify 8 personal core values. Since, that time, I've been trying to live my life based on honoring them with as much determination and courage as possible. After all, "Aligning your life with your core values releases three things: incredible creativity, a sense of immense satisfaction, and well-being." –Diane Menendez   Once I realized their importance to defining success on my own terms, I've been working on applying them to both my personal and professional growth and development.
My 8 Personal Core Values are: Love, Joy, Entertainment, Self-Expression, Health, Security, Education, and Movement
Without getting too heavy, here is a small breakdown of what 4 of these values mean for me, and how I define them:
Love-God is my ultimate proof unconditional love. I can't find any reason to disagree with the beautiful words found in I Corinthians 13, "Love is patient, love is kind. It does not envy, it does not boast, it is not proud. It does not dishonor others, it is not self-seeking, it is not easily angered, it keeps no record of wrongs. Love does not delight in evil but rejoices with the truth. It always protects, always trusts, always hopes, always perseveres.Love never fails." If God is in me and I am completely accepted just as I am by God flaws and all, then by striving to be a reflection of God, I can give myself permission to love freely and unselfishly while also allowing myself to receive love and be valued and treated with respect just for being me.
Joy– Deeper than the fleeting feeling of happiness; it's about feeling all around good about me and life regardless of what's going on. Feeling alive and no one or nothing can take it away.
Entertainment– Having fun, letting my hair down, relaxing my mind from the everyday grind, slacking off just 'cause
Self-expression– Using whatever creativity I have and being productive with it. Deciding to not be afraid to speak up and stand up for what I believe. Taking off the mask and letting my true colors shine through.
Have you identified your personal core values; those things that really matter to you, the ideas and beliefs you hold as special? Are you honoring some or all of them at this time?
Until Next Time…Peace, Love, and Wellness!
Oh! By the way, if you want to learn more about the blogger of this post feel free to check out my about page.
Sign up here for a free copy of The ABC Method to Managing Your Mental Health While Running a Business.