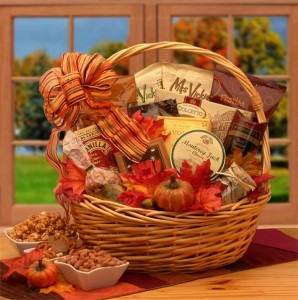 With the holidays fast approaching; I thought it befitting to share some insight on Gift Giving Practices, as well as spread the love.
I've mentioned before that I actually don't enjoy shopping. I've now realized that statement was too general. I get tired of walking in and out of stores all day long (I like to make lists and stick to them, in and out is my motto), the angry mob of consumers scare me a little, and I fall in love with everything I can't afford so I end up walking out frustrated, waving a tearful goodbye to the latest piece of technology while seeking the refuge of the nearest café and/or sandwich shop. (Ok, I'm over-exaggerating a little bit.) But, for people like me, online shopping is a godsend! I save on gas, I don't pig out at the all you can eat buffet, and I usually find something I like and can afford. Now, more power to the pros at the hustle and bustles of Black Friday. But, I'll pass on the overnight camping out.
Of course, if you're anything like me Gift Giving is not your primary love language, but it is definitely a custom you've been taught, and would like to carry on. So, here is a great resource I've found if you're looking some creative gift ideas. If you're really like me, you may prefer to find some beautiful gifts online that you can have shipped right to your loved ones front door. No matter your method of giving; I wanted to send out a special reminder, and also inform some of you who may not have known that November 26th is the 2nd annual Small Business Saturday!  They are "asking millions of people to shop small at their favorite local stores and help fuel the economy." As a local small biz owner, and supporter, I wholeheartedly agree!
I encourage you all to support your local small businesses, and entrepreneurs, including your local independent consultants. Also, if you're looking for some great New Jersey vendors, I invite you to come and network with the lovely ladies of the South Jersey Women's Networking Connection.