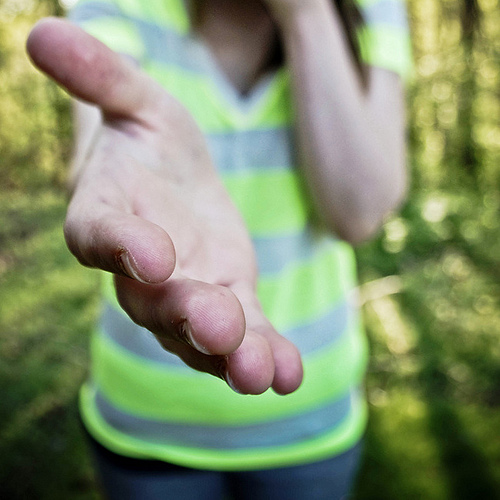 Last week was well, something else. I was not in the best of moods, and I had a lot of family affairs to attend. I honestly wanted to take another vacation since my mini vacation was way too short. Somehow, I knew I would feel this way the week before I took my mini break and made arrangements with a close friend and fellow entrepreneur to start accountability calls. I actually, hate the idea of having to report to someone (hence the original reason for wanting to be my own boss…boy was I in for a rude awakening) because now, I'm not going at my pace (that's been my excuse and I've been sticking with it). Although, showing up and then not showing up all of sudden would warrant some *ahems* and guilt trips from quite a few people in my online circle of friends, I knew that if I was going to take my life, my business, and my overall mind shift to the next level, I wanted (needed) more than a consultant to strategize with me, mentors who guide me, and even a coach to push me towards the win. I wanted to share in both the frustrations and euphoric pleasure of going after what you really want in life even when you don't always feel like it.  I wanted to share this with someone who also had a coach and/or mentorship, was working through training, but just needed someone to talk things out with in a not so formal setting. I needed this because I want to show up in life because I want to not because I was trying to impress said coach/mentor. Most importantly, I wanted to share this with someone in my age group, a fellow Gen-Y explorer.
More and more I am beginning to really understand why people create small mastermind groups, and age targeted networking groups like YPNS. You just want to be around people who can relate to you, to share in a collective experience, and not always have to be in sales pitch mode although everything is marketing  So, after our first accountability call, I'm already feeling…overwhelmed, how the heck am I supposed to sound as interesting as her every week?!? Just kidding 😉 I'm really excited already, and talking things out with her gave me clarity and a new blog post too (Oh Yeah!). One thing we have to work on is making sure we don't make it a venting and ranting session since we are already good friends.  I have a feeling we will probably grow our little circle of two in the future, to form our own little master mind group *shrugs* you never know. 
Anyway, I gave you some of my reasons for wanting an accountability partner, for business. I would love to hear some of yours. Why do you think it's a good practice to have accountability in business and even in life? Better yet, maybe you guys can help me identify the best methods for finding the right accountability partner.
Flickr Credit: GrowWear