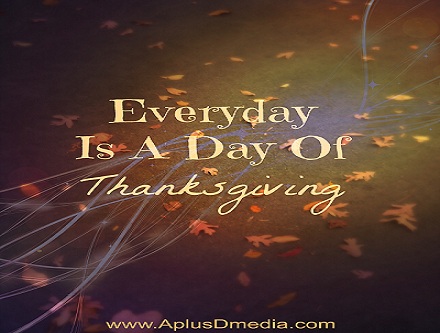 If you follow me on Facebook, then you probably saw this post coming 😉
This month I decided that no matter what was going on in my life, I wanted to pause for a second, contemplate the heavens, and give thanks. While November is the month some celebrate the holiday of Thanksgiving, being thankful is not just part of a holiday, it's good for your mental health too! What better time than now to reflect on all the good and amazing miracles that's happened over the year before we jump into brain dumping, goal setting, and strategic planning for the new year?
So I called my best friend up and asked her to join me in 30 days of Giving Thanks to which she immediately agreed. Everyday, for the month of November, we will update our personal Facebook accounts about 2 things (or people) we are thankful or grateful for. I've set my statuses to public so you can follow my posts even if we aren't Facebook friends.
If you wish to participate with us via Facebook here's how to join along: everyday post your list of thanksgiving or gratitude, tag a friend or two for accountability purposes and to encourage each other to find something to be thankful for regardless of how our day went.
If you'd rather not participate via Facebook in this month long endeavor, here is a quick list of ways you can get in the habit of practicing gratitude and giving thanks on a daily basis: (via Psychology Today)
1. Keep a gratitude journal – document daily what you feel grateful about.
2. Get a gratitude buddy and talk about what you are grateful for with your buddy. Your buddy can help you make sure you acknowledge where your joy comes from (the difference between bragging and feeling grateful).
3. Pay a gratitude visit to someone who has helped you in the past or write them a letter.
4. Pause mindfully during the day to when something happens that you feel grateful about; make a mental note.
5. Watch your language even when talking to yourself – be mindful of when you are focusing on the negative.
6. Savor the good times with family and friends. Photos, drawings, written accounts and verbally acknowledging and appreciating people and events keeps you focused on the things you feel grateful for.
*Bonus* You could do a blog series about your month of thanksgiving! This brings me to my next announcement, (again, probably won't surprise you)… This month the theme on the blog will be about giving thanks and gratitude. I'm going to try to capture pictures that summarize what I'm posting about daily over on the Facebook so you'll get a weekly snapshot here on Reflections.
So Feel free to join me in this month of giving thanks!
Until next time…
Did you enjoy reading this? Awesome! I'd like to invite you to sign up here to receive new blog posts in your inbox when they update.