I can't believe we are winding down on these 30 days of giving thanks. I did notice a few Facebook friends keeping up with me and doing their own month of thankfulness on their own blogs and timelines which is awesome! I see you guys 🙂
So this week I finally got to read some of the ezines I'm subscribed to and headed on over to the blog of a NPO  (nonprofit organization)  that will always have a special place in my heart, The Starting Point. When I was working in the field of addictions we would have continuing education workshops and the founder, Vince, was a guest speaker I could not forget. I came to see this NPO as a resource for various reasons in time and still stop by every now and then for their free lecture series. But, when I can't make it out, I love to read their thoughts of the month, and wanted to share a piece with you all. This month their theme was Gratitude and Service…
They share that, "Gratitude is the process by which we slowly discover our gifts and continue each day to celebrate the wonder of life. If we truly live the spirit of gratitude and continue growing, we are then ready for the spirit of service." The talked about 3 types of gifts to be thankful for and I was especially mindful of the 3rd one throughout this week which said to, "be open to the journey and the gift of humility. Each experience in life is a teachable moment. Are we open to the lessons? Remember nothing happens by accident. We are all part of the universe's plan. Let's pray that we will always have an open mind and know that we are all in the process of life's adventure."
Power stuff to remember this holiday season!  I too hope and pray that we indeed will have an open mind as well as a giving spirit.
As far as pics go…I'll sum this week with a lesson I was constantly reminded of by people who believe in me to whom I'm thankful for…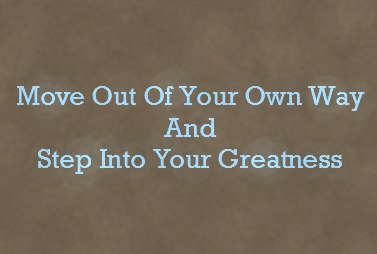 Until Next Time…
Did you enjoy reading this? Awesome! I'd like to invite you to sign up here to receive new blog posts in your inbox when they update.
*All Images in this blog post are property of Lynette Davis