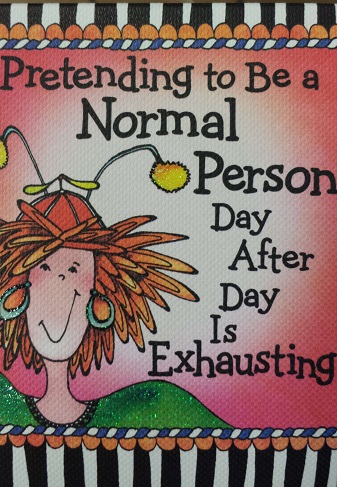 I wrote a blog about what happens next after you define Purpose for yourself awhile back. This year, after I listened to a Ted Talk on YouTube by Bertice Berry who said "when you walk with purpose you collide with destiny " I have been determined to pursue my purpose and calling the entrepreneurial way. Dr. Berry later goes on to say that Destiny is never one-sided. It is not only for you. While purpose is about your individual call to God; destiny is a response to you and the collective.If a something is just for you, it's something you took, earned, or found. A blessing must multiply more than once. It will affect your immediate community and then the world.
After going back and forth about whether or not I was showing up to my life the way I saw others one day on a bridge it really registered that I am only in competition with myself. That my success need only be measured in comparison to where I was, and how I handled my life at any given moment and circumstance.
So, after cocooning myself for a regroup, I've been saying Yes to Purpose and Colliding with Destiny.
I took my 1st vacation in the 4 years since I've been in business! I decided to enjoy the things the little girl inside of me found wonderful. Things like playing in the ocean waters, screaming at the top of my lungs at baseball games, and exploring flirtatious glimpses of life through the remnants of cultural artifacts left behind by ancient civilizations.
I formally declared my advocacy for mental health and the arts, said yes to trial run of being a board member to Opera North, a Non-profit who found me via Twitter! I now have an opportunity to utlize the skills I've been building all along my entrepreneurial journey to contribute to seeing the arts merge (my passion is performing arts) with mental health initiatives. And I even decided to write a book about mental health issues taking place in the entrepreneurial world.
But, I also learned that saying yes to myself also meant saying \"let me make that work for me\" which might very well look like a NO to others. For instance…
I had several colleagues and clients either speaking or attending one big conferences this month.
One of my clients was a speaker at FinCon
My business copywriter spoke about authenticity at the Activate conference hosted by Lucinda Cross who I admit I had no clue about until fairly recently but has the most amazing come back story that started with a vision from her jail cell.
Then there was Boom Social, and a whole bunch of industry related conferences.
I am not a conference enthusiasts. Being an introvert I actually dread attending such things. With the exception of some sort of ComicCon or Otakon, my conference attending is either purely reactive meaning, someone invites me with a free or super discounted ticket. Mostly, I go for the good of the colony aka I\'m there to work (which helps keep me busy, feeling productive and less awkward).
So, as a small business owner, and a Purposepreneur who has a vision, a message and a mission, I understand the importance of "get out there" and "show my work". I understand that sometimes that means I have to get creative and courageous. I also understand that sometimes that means collaboration in order to activate a synergistic force to be reckoned with…
I noticed that Many of the attendees come back and blog, live tweet, and now video cast about what they learned…naturally I thought why not bring the conference to the people? Even better I thought why not have some sort of conference that excited me as much as Comic Con-if not more.
The 1st annual Love Yourself Love Your Business virtual summit was born. Yes to myself, also meant inspiring You to do the same. I believe in the power of community so my partner and I brought brilliant minds together to share their message virtually, and we made sure that a give back model was integrated into this summit so any INVESTMENT made on the recordings, a nonprofit organization would receive a portion of those proceeds.
And here\'s the thing about Purposepreneurship, you don\'t need to wait until the new year to begin. I decided to experiment with a gluten-free lifestyle a couple days ago, and even recently joined some new Meetup groups.
I wrote all of this to say, it\'s never too late to astonish yourself. It's never too late to embrace being you-regardless of how "weird" you seem to others. It's Your Purpose, It's Your Life. Live it!
Until Next Time…Peace!
Did you enjoy reading this? Awesome! I'd like to invite you to sign up here to receive new blog posts in your inbox when they update…
Oh! By the way, if you want to learn more about the blogger of this post feel free to check out my about page.