The 2017 Be The Change Interview Series
Week 2 – Featuring: Vernetta R. Freeney, Podcaster, Instructor, and Organizer
Here's the direct link to the recording on YouTube: https://youtu.be/cotZK6rjZbM
About
Vernetta R. Freeney is the Creator/Producer of the podcast, 'A Toast To Truths.' She teaches stressed individuals how to claim their peace using journaling as a tool. She was one of the Top 100 Young Professionals in Houston 2015 and featured on cnbc.com and EOFire podcast.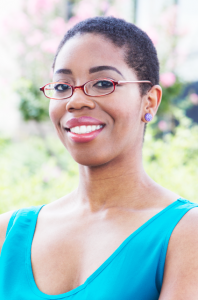 When she's not teaching you how to prevent stress, she's reading a really good book, binge watching Netflix or cheering on her beloved Dallas Mavericks. Vernetta is a regular guest on blogs, podcasts and other media. She speaks at conferences, workshops, trainings and more across the country with her je ne sais quoi introverted speaking style.
If all this isn't enough, Vernetta is an ESL Instructor for 10 years and founding Organizer of the Houston African American Bloggers Association.
How You Can Help
Support the Houston African-American Bloggers Association by working with the association's influencers to leverage your brand message. http://houstonafricanamericanbloggers.com/
Resources mentioned
Until Next Time…Peace!
Oh! By the way, if you want to learn more about the blogger of this post feel free to check out my about page.
Sign up here for a free copy of The ABC Method to Managing Your Mental Health While Running a Business.