The 2017 Be The Change Interview Series
Week 3 – Featuring: Emily Wu Truong, Motivational Speaker and Mental Health Advocate
Here's the direct link to the recording on YouTube: https://youtu.be/-yfTJoGvX8M
About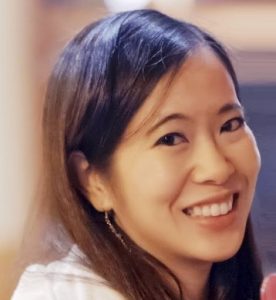 Emily Wu Truong is an award-winning motivational speaker in Los Angeles, who works tirelessly to address the misconceptions of individuals who struggle with mental illness. As a suicide-attempt survivor diagnosed with depression and anxiety, she transformed her adversities into wisdom, inspiring others to face their fears and find value in their own life struggles. As a mental advocate, she uses her voice to advocate for children in communities of color whose voices are often under-represented. She also collaborates with other organizations to create safe spaces to encourage informative discussions on equipping community advocates with the resources they need to improve the quality of life in their communities. In recognition of Emily's efforts, Senator Ed Hernandez honored Emily with the 2015 Woman of Achievement Award, and the following year, Congresswoman Grace Napolitano invited her to be a guest speaker before an audience of leaders in school administration and mental health care. Most recently, Emily spearheaded the establishment of May 10th being recognized as "Asian Pacific American Mental Health Day" in Los Angeles County. In honor of this day, Supervisors Hilda Solis & Janice Hahn recognized Emily for her grassroots efforts in highlighting the struggles & resilience of the Asian Pacific American communities. Emily has become a role model for many, delivering her message that with help, there IS hope, and that helplessness is NOT hopelessness.
Connect with her on Facebook at: https://www.facebook.com/MLEWu
How You Can Help
Support Each Mind Matters http://bit.ly/1JCYkC2
Contact Emily regarding a speaking engagement at emily.wu.truong@gmail.com.
Resources mentioned
Until Next Time…Peace!
Oh! By the way, if you want to learn more about the blogger of this post feel free to check out my about page.
Sign up here for a free copy of The ABC Method to Managing Your Mental Health While Running a Business.