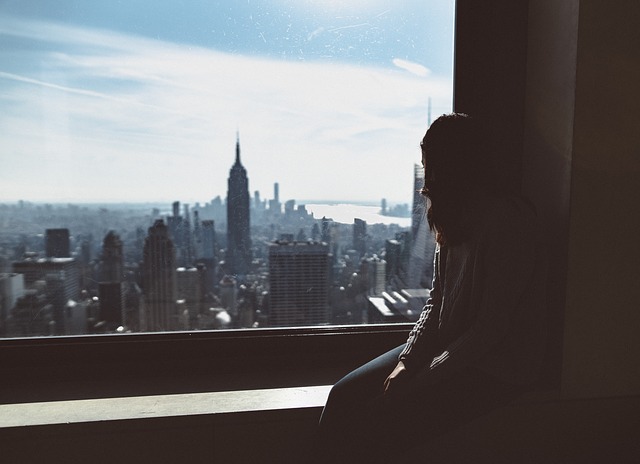 This blog post is part of the Suicide Prevention Awareness Month blog tour in partnership with Debt Drop. If you are feeling suicidal, please call the National Suicide Prevention Lifeline at 1-800-273-8255 or text HOME to 741741.
Did you know (according to Money and Mental Health Policy Institute), if you've had a "major financial crisis" within the past six months, you are nearly eight times more likely to experience suicidal thoughts?
Imagine a freelancer who doesn't know when their next gig will come in.  They struggle with the feast or famine cycle many freelancers experience.
Imagine a startup founder (Someone who has literally given their blood, sweat, tears, and every last dollar in the hopes of getting noticed by an investor). They experience financial crisis more often than not until they "make it".
But some things you can't "fake" like passive suicidal ideation.
Passive suicidal ideation is the desire to die. It's not accompanied by a plan to end your life, but the thoughts are real and intense.
I'm not a finance blogger like everyone else on this tour, but as a business owner, I know all too well the frustrations of not having enough money and wondering if I should call it quits. I've experienced the joy of paying off one student loan, while feeling the sorrow of not being able to afford my mortgage payments. I know from personal experience that my former company, A & D Media, was formed with less than $200 and dream. Which was pretty much the last bit of money in my and my business partner's pockets. I took a risk like many of us who are entrepreneurial do. In some ways, I've failed. In others, I've succeeded. It really is a ride, this business life.
While I've never attempted suicide, many nights I was plagued with depressing thoughts. I used to wish and dream about never existing. I felt like the world wanted me gone, that the world hated me. I wished I didn't have to exist in a world where I felt I was born to be hated.
This was passive suicidal ideation. But I didn't know that at the time.
Eventually, with the help of therapy and finding my "why" (purpose), I overcame these thoughts.
My life changed when I discovered that I was surrounded by purpose. And I learned to set goals to help me with my purpose under all 6 slices of life for the year: personal, social, physical, spiritual, professional, and financial.
A culmination of my goals and purpose led me to write my book, Success to die for: Breaking down assumptions about anxiety, depression, & suicide and their impact on business women, which advocates for mental wellness in business so as to prevent further entrepreneur suicides.
Throughout my entrepreneurial journey, I've learned (and share in my book) that whatever load you're carrying around in your life comes right along with you into your business venture. And that includes mental health issues. So while we can appear to "have it all together" financially, we can also be depressed, experience chronic disease, have anxiety, addictive behaviors, etc.
I'm lending my voice for the business owners who haven't "arrived" yet. Who are still climbing the ladder of financial success. All while maintaining their mental health. Heck, I'm lending my voice for those who have seen financial success, and still feel empty and unfulfilled inside.
Resources
Join the Love Yourself Love Your Business mental wellness movement tribe and surround yourself with fellow entrepreneurs breaking mental health stigmas.
NAMI Suicide Prevention Month Advocacy
International Association for Suicide Prevention
Until Next Time…Peace, Love, and Wellness!
Oh! By the way, if you want to learn more about the blogger of this post feel free to check out my about page.