Here's the direct link to the recording on YouTube: https://youtu.be/fBjZ2nXddqw
Around :50 I share my history with Tai and how I came to know of her.
Around 1:52 Tai introduces who she is and who she works with as a life and business growth strategist.
Around 4:20 Tai talks about her history with traditional black Baptist churches and how she felt something wasn't quite fitting right. She started questioning things about her faith and spirituality and stopped feeling ashamed about having those questions and began exploring spirituality outside of the black Christian experience.
Around 5:50 Tai talks about uprisings and outrage as symptoms and hunger for real spiritual connection. She addresses the difference between following rules and actually practicing your spirituality to deepen your relationship.
Around 7:20 Talk talks about the fall out with youth and church.
Around 8:14 Tai talks about how mental health hasn't been adequately addressed or talked about in the church.
Around 11:20 Tai began talking about various relationships people can experience in churches when it comes to dealing with mental health and how there's an opportunity for churches to educate their community. She talks about how leaders could step up in this area of educating.
Around 14:50 We reference the Black Panther movie and the concept of a council of Elders.
Around 17:23 I ask Tai if there is such a thing as "spiritual appropriation" and she shares her views on this controversial topic.
Around 19:00 Tai talks about how business people and churches capitalize religion.
Around 23:40 Tai talks about spiritually being a journey and an opportunity to address issues such as trauma. She ask talks about how spirituality connects all humanity.
Around 27:00 Tai addresses how to talk about mental health in spiritual communities.
Around 30:40 Tai shares how you can connect with other trailblazers in creating community, and transforming lives. She also shares her new "spin-off" site, Black Girl Mystic for black women who want to expand beyond the black Christian perspective.
About Tai: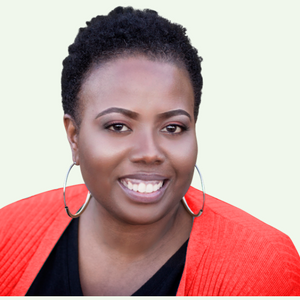 As a life and business coach for entrepreneurs in the transformation biz, Tai specializes in helping her clients create profitable business models and revenue streams so they can avoid burning out and actually enjoy being their own boss.
Before stepping into the world of entrepreneurship, Tai racked up over 20 years of experience in learning and development including time at two Fortune500 companies. She has a B.S and M.S. in education, and she keeps a copy of the six-figure offer letter from Canon that she turned down because she wanted to start her own business. She started my business in 2007 while working full-time and officially stepped away from the paycheck in August of 2012. In January 2013 Tai was named to the Small Business Influencer's Top 100 List. She hosted a podcast (6,000 monthly downloads) wrote a book, and has spoken on stages across the country.
In 2015, Tai decided to join Leadpages (an award wining local start-up). There she designed the training program for their technical support team in how to use their platform and the fundamentals of online marketing. In 2017, she decided to relaunch my business; helping women of all shades and from all neighborhoods build bankable businesses around their message. Learn more about Tai at http://taigoodwin.com
Related Posts
On Mental Health and Spirituality Featuring: Mineela J. Chand, M. Div., LMFT
How Mental Health, Religion, and Spirituality Are Interconnected (My Story)
Until Next Time…Peace, Love, and Wellness!
Oh! By the way, if you want to learn more about the blogger of this post feel free to check out my about page.