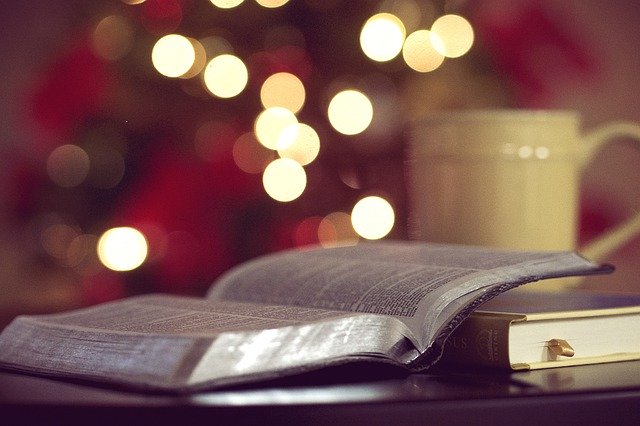 This last post of the year is a quick review of 2019. Normally, I do a post summarizing each "slice" of my "life's pie" but I'm switching things up a bit to end this decade.
For the past couple of years since I've started sharing my annual reflections, I've based them off what I write out in my slighted tweaked version of a planning system I use called the Life in a Notebook annual planning system. I've never actually shared what the system looks like, so I'll do that this time just in case you'd like to try it out versus buying one of those super expensive planners. (Nothing against the planners, they are quite awesome, but just not for me.)
Anyhoo, here's a bit on how I plan… I usually have a word and/or theme for the year that gives me a focal point for all the desires, intentions, commitments and goals I set.
How do I come up with the word/theme? Believe it or not they often come to me in a dream state. When they don't hit me via a dream, they pop up like an image in my mind after I practice some form of contemplative spirituality. The point? Be still, release the mental chatter, and listen to your inner wisdom.
My word for 2019 was "Fulfilled" and my personal theme was "Rest in the Gift of Love" thus it ended the sequence of themes I dreamt up back in 2015 around an overarching theme of Transformative Love. (You can read the archives about that.)
After I have my word/theme, I proceed to write out what I believe is my underlying Desire + the Projects, Goals, and Commitments I believe will help me realize my desire for the year. I center them around 6 slices of life: Spiritual, Personal, Physical, Social, Professional, and Financial. 
Here's an example:
At the top of the Notebook Page I write the words
"Desire + Projects, Goals, and Commitments" | 2019
Under that, I write the slice (C.J. calls it "category") and a brief description of that slice.
"Physical Slice" [health, nutrition, work environment around me, personal decor, etc.]
Then I write my desire
"To be optimally healthy"
Then, under that I list project, goals, and commitments following the life in a notebook instructions, (no more than 25 items under each slice). I typically write no more than 10 at a time.
"1. Kendo practice 3-4xs a month"
"2. Be sure to take Vitamin D as prescribed 5x's a week"
I write different levels of goals. 1) Goals I feel are pretty achievable 2) Goals I feel that stretch me a bit, and 3) Goals that are big and scary that I kinda don't think I will really achieve in a year, but believe are worth my effort because in my striving for them, I will end up with something great. Looking back, I haven't been disappointed with those results yet. For instance, for every year that I had set a big scary goal to "drive up to Canada and take fun detours along the way" I didn't think my detours would be a trip to Chiapas, Mexico or a pilgrimage to Avila, Spain, but that's where I landed. And I still haven't made it to Canada yet! (Oh, but those detours were awesome!) 
I can tell you upfront and honestly, I often end up scraping stuff when I really feel they aren't in alignment with my word/theme for the year.
For instance, after attempting Kendo for a few months, I eventually had to let it go. The problem of my lack of adequate hydration, arthritis, and frequent knee re-injuries let me know my goals needed to be centered on making a concerted effort to drink more water, (a struggle for me that I still haven't gotten my act together with) and doing exercise that strengthened my joints. I also felt a lot of internal conflict around sticking with something that gave me more anxiety than it eased it – Kendo/Iaido was a bit too expensive for my allocated budget allowance. So while I liked the idea of being a modern day sword carrying warrior, healthy peace advocate is more my forte. 
I can also tell you upfront and honestly, I often still end up accomplishing exactly what I needed for the year. This year, I needed rest…
I've decided to share one of my journal entries with you, perhaps something I wrote resonates-take what you need, leave the rest. 
"And then I look up at my whiteboard and remember my theme -ever present this year. "Rest in the Gift of Love" it reads. I needed to rest because I needed to take a step back and understand what truly fulfills me. I needed to determine if I was already feeling fulfilled…Was I answering the call on my life? Was I working on what Lynette's ego wanted or was I following the voice of Spirit? I looked at all of my busy-ness, said "umm" at all of the goals I'd written, reviewed old journal entries, reread all of my personality test results and finally…finally just got quiet and still. Something was "off". I was sidestepping something important, but wasn't sure what it was." 

"Then the words hit me, 'go deeper'."

"On the surface I can unabashedly say that spirituality is my foundation. But I often interpret my relationship to what we call G-d with the works I must do. Love is an action word after all. And I understand G-d as Love. So, do more acts of love, right? But in our charging forward, without a tug on our heart strings, or a gentle reminder to silence our distractions, we forget why we do what we do. At the core of our struggle for justice is the hope for the peace of simplicity. We're so busy doing and fighting that we forget that we just want to "be"."

"In my "being-ness" I sit on the open patio floor, dangle my legs over the edge, look at the forest before me and I breathed. At the alter of stillness, of "is-ness", I let go of all of my thoughts, worries, and constant questions. I tasted the tears of sweet surrender, touched the richness of the earth for grounding, and listened to the wind and streams sing praises of aliveness. I caressed my face to feel the truth, that I was real and I was whole. I needed nothing because I had everything. And in my heart resided the company of an old friend, sitting with me as we sipped honey flavored tea together. Neither of us saying a word."
The more I pursued moments like that, the more I realized what fulfilled me, and it wasn't dressed in accolades. I wanted to love my Higher Power with all of my heart, soul, mind, and might. I wanted to embody the nature, which I have come to understand as Infinite Love. I wanted to become a conduit of the gifts that Love has given me.
I needed to rest to remember that. Now I can show up and be present to a new decade of life, well-rested and carrying the gift of love and all of the work of transformative love with me. 
May you too carry with you the many lessons you have received, great and small. And may you remember to center down so that you accept the gift of Infinite Love always with you, guiding you, calling you to be free. 
Until Next Time…Peace!
Oh! By the way, if you want to learn more about the blogger of this post feel free to check out my about page.
Sign up here for a free copy of The ABC Method to Managing Your Mental Health While Running a Business.
Donations welcomed and appreciated: This site is ads-free and runs on the sheer power of my love and determination. If what I share brings you fresh perspective, inspiration, new resources, and/or value of any kind, please consider becoming a patron of this blog with a monetary donation.