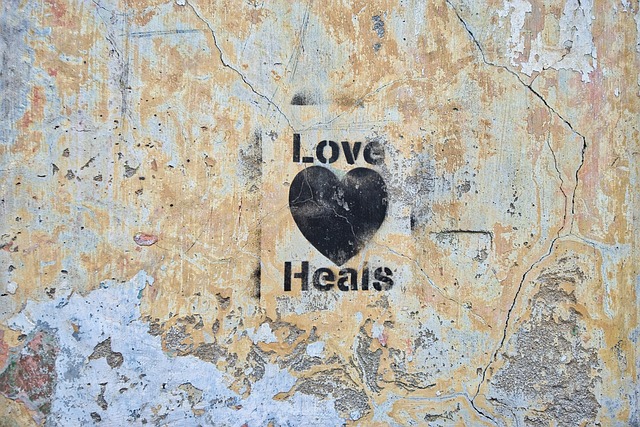 If you didn't already know, May is Mental Health Awareness month in the U.S.A. Depending on the organization, you'll find different themes. #CureStigma for NAMI, #4Mind4Body for Mental Health America etc.  So far, this year has led me to looking for lost keys, and finding them once I've stopped looking.  I've found myself religiously pursuing the wisdom of spiritual texts and practices. I have been implementing old practices on a new level, and leaning new ways to look at the wisdom and teachings of my elders that I had previously either ignored, or wasn't yet at a level of awareness where I could understand their guidance, even on a basic level. Feelings and experiences I didn't have words for, now have new meaning. And as I learn and struggle with growing through changes I have moments of anxiousness and of deep sadness, while also experiencing deep gratitude and joy. Honestly, it's been a ride.
So, it made the most sense for me to introduce the theme of spirituality as it related to mental health (or perhaps mental health and how it is connected to spiritual being-ness).
I've invited some special guests to talk about the relationship between Mental Health, Religion, and Spirituality. I write it as three items, but I believe both mental health and religion are the human touch we bring to spirituality. I can't wait to share the interviews with you this month!
But before I present their insights and perspectives, I wanted to share with you some of my own even as I'm still learning them…it's a journey after all.
The first time I started doing inner-child work, I began to uncover what I believe to be the start of my anxiety and depression. Even though we didn't have much in our single parent home, we seemed to have just enough and I remember having a happy childhood. I spent most of my time with my grandmom and her friends, I loved sitting around them and being all up in grown-folks business. Growing up, I was the only girl my age on my street, so all of my closest and dearest friends were boys. I was for all intents an purposes not a "girly girl" and was frequently called a "tomboy". That didn't bother me, and I didn't take it as an insult. I was shy and quiet upon initial meeting but once I warmed up I was an active, wide eyed, "chatty Kathy" around people I considered friends and family. Knowing what an introvert was and claiming that as a label simply wasn't a thing. I was an old soul with a close knit neighborhood, and happy go lucky.
But then something changed. 
My mom would meet a man who would become her husband, uproot us from my grandmother's house, the house and neighborhood of my happiest memories with my childhood friends and neighbors who watched out for each other and took turns keeping an eye on us kids. She also unintentionally separated me from the base of my identity, and the foundation of my wisdom and knowledge when I moved away from the one person who understood me the most, my grandmom. I didn't feel right about the man she would marry but I didn't understand why, my instincts simply told me he was not a nice man and that my mom was not the mom I loved when she was with him.
It was then that I began to let go of the girl who happily played freeze tag and hide and go seek with the guys, and replaced myself with a false self to survive the dysfunction of my home and the environment around me. Depression for me formed out of suppressed anger, fear, disappointment, hatred, and powerlessness turned inward with no outlet.
I eventually made friends with a few girls, one in particular came from a very religious family and while I knew prayer, I learned a new level of prayer from her family. She introduced me to ballet and I found my outlet in dance and peace in talking to this old invisible guy that watched over me from the sky. By the time I was 10,  I would have vivid dreams I could recall and write stories about, including dreams about the end of the world. I began writing stories about my dreams and had an invisible friend to share them with.
Eventually, my mom would divorce the mean man and start taking us to church consistently. I again would meet a man who gave me creepy feelings only this time he would be the pastor. At this point I was being taught not to trust myself and my instincts because I was just a kid…what did I know? That pastor, who was a married man, ended up in scandal being found out to have been sleeping with multiple women in the church. The second husband of my mother, a minister of the Christian church, walked out one morning, happily smiling and laughing only for us to come home from school and see half of the house empty and having to call our mom at work to report a robbery that didn't happen because the step father was gone too. So as I prayed to the invisible old man, I was also being constantly lied to, and abandoned by men of power and influence. And the women around me were always taking it, fighting each other for scraps, and suffering in silence convincing themselves that their husbands and husbands (the not really married kind) were heaven sent.
I sponged it all. 
I eventually forgot about the peace I felt in that solitude with my invisible friend/old man of the sky, and I stopped dancing from the joy pouring out of my spirit. I thought about death a lot, and non-existence, I often wondered why did a mistake like me have to be so much a burden. I built my life trying to be useful, perfect, not needing much from others so as not to get on people's bad side, and I wondered why I still couldn't fix things. Why I wasn't alright. I wondered if I was to blame for everything that went wrong. I went to Catholic school and learned that if I killed myself I would go to Hell; a fiery red flaming furnace of everlasting pain and agony, and I didn't need any more of that. Great, now I had to stay in a world that I hated and that hated me.
By the time I got to high school I still struggled with depression, but it became a part of my life by then. I continued to have panic attacks when presented with any type of confrontation and I was a geek, without the honor roll to go with it. Youtube shows like Awkward Black Girl didn't exist back then to help me feel like I belonged…somewhere…anywhere! My only saving grace (survival mode mask) was that I could dance and sing. I wrote short stories that classmates took a liking to, and I wrote poetry for friends to give to their crushes. Luckily, perhaps by Divine intervention, my guidance counselor took an interest in me and even though her goal was to get me to college, she became my confidant who I talked to about my depression.
I also had the mentorship of a male deacon (who sadly passed away due to lung cancer) and new church and pastor, both of whom I adored and saw as father figures. Both of whom never truly addressed mental health issues when we spoke, and likely did not recognize my mental health symptoms in how I spoke and questioned everything. Not only me, but other people in the church would be written off as "that crazy uncle" and such. Later, I would be able to recognize that people living with conditions such a schizoaffective disorders and bipolar disorders were just called crazy relatives. The rest of the members, mostly women would simply shoot my natural curiosity about the world and religion down. They were women of faith and no question, and I believe they were good intentioned and well meaning, but their rejection left scars. When I questioned things, when I spoke about my thoughts about death, when I mentioned my dreams I was written off as being disobedient, told I needed to pray more, and constantly reminded about "the enemy" aka the devil that was clearly attacking me. Of course "love" wasn't just chastisement, but I'm sharing this aspect of how I perceived things at that time.
My depression grew deeper and deeper and I kept feeling worse and worse about myself believing that something was inherently wrong with me because even though I prayed, and did what people told me to do, nothing changed and I wondered if I was always being punished for everything that shaped who I had become. Church and religion gave me friends, and community, which helped ease the pain of my depression, but at the same time, I had no real relationship with this Jesus guy and the invisible old man of the sky he called Father. And quite frankly, I couldn't relate to what was presented to me of either depiction.
Even though my dreams were so revealing that if I had known about psychoanalysis I would have learned so much about myself and my history, I stopped listening to my dreams, I stopped listening to the small voice inside my head that spoke from my gut. I found that could not hear from the G-d that my dreams introduced me to amongst the noise of dominating men leaders and liars and the women who made excuses for them. I couldn't feel this Divine Presence that gave me Breath when I couldn't see my way through my disappointment for the few good men who didn't know how to adequately address mental illness and the women who though they probably meant well, encouraged me to just pray about it. I could not find myself, when everything about the me that kept bubbling up despite my trying to suppress myself simply did not fit nice and neat into the orthodoxy of "normal". Even though the last Christian church I went to was a pretty good experience (heck, they even had a husband and wife team as co-pastors), the damage was done and I was tired of pretending to be a  title or affiliation just to fit in, to survive, to avoid conflict and confrontation. I began letting go of religion and eventually left the church.
My story about my relationship with contemporary Christian religion is not unique. Heck, even my fall out with religious communities and the belief systems they present as truth is not unique. People have often wondered why G-d has forsaken them in times of atrocities such as genocides, marital abuse, rape and so on. The very communities that give us peace in times of storm, also give us the most aggravation, frustration, and leave us with a deep spiritual hunger. Nevertheless, my story hasn't ended with bitterness and anger though.
I eventually found my way into mental health recovery, and after some serious hard work I released, (and make it an ongoing and conscious practice of releasing) toxic relationships including the one I had with toxic masculinity.  Just as I began to question why I even held onto to a belief in the divine, I had a spiritual experience that I'll have to tell you about some other time (though words would not be sufficient) and was compelled into purpose by the Higher Power of my understanding.  Based on that spiritual awakening I was moved to again seek fellowship with people who I could practice my foundational contemplative practices with, (now that I knew what they were called).
After an invite that came at the right time, and an openness to inner wisdom leadings, I began attending Meetings for worship with Friends, and I eventually came across an organization called The Mystic Soul Project where they caught my interest with a focus on people of color centeredness and pretty much had my full attention with the words "intersections of contemplation/mysticism, action/activism & healing".  I volunteered to organize a local inclusive community fellowship where we could explore those intersections together. (Hit me up if interested to learn more!)
Through Mystic Soul Project, like other people who found it and attended their inaugural conference,  I too found missing pieces that I couldn't quite put my finger on, but felt their absence from my life. I began being introduced to concepts such as indigenous reclamation, decolonized religion, and healing intergenerational trauma, and how all of this has to do with mental health and spirituality.
There's so much more I could get into with this topic and many pieces of my story that simply wouldn't fit in a blog format, perhaps a memoir one day eh?
In the upcoming interviews I hope to shed some more light on this topic.
Until Next Time…Peace, Love, and Wellness!
Oh! By the way, if you want to learn more about the blogger of this post feel free to check out my about page.
Grab a FREE copy of my Manifesto "Because Love Is" no email sign up required